About Me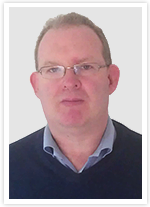 I offer professional bookkeeping services and can help you or your business by saving you time and money.
As a qualified and experienced Accounting Technician of over ten years I have the experience and ability to handle all of your accounting needs.
Whether you just need a little assistance monthly or quarterly to get through those bank reconciliations and revenue returns or are ready to relieve yourself of the stress of all your business accounting tasks I can help you with whatever you need. No matter what your business size or accounting requirements, I will keep you on top of your finances with up to date accurate accounts and analysis.
Why chose to outsource your bookkeeping?
No additional payroll and HR expenses
Flexibility in working arrangements
Free up important resources
Access to an experienced professional
Why me?
Depending on what you need or comfortable with I can work onsite, or collect paper work and process it offsite. I can even work remotely online which would reduce the need to travel.
You get the benefit of my experiences from working in a range of businesses.
I believe in getting the Job done with the minimum of fuss and cost. This means less time spent by you answering questions.
Agreed fixed rates, which mean you, will know in advance the cost.
Services
Install & Setup Bookkeeping Systems
Input Sales & Purchase invoices
Invoicing
Bill paying
Credit Control
Payroll
Bank Reconciliations
Debtors and Creditors Reconciliations
Filing all revenue returns
Financial Reports including Monthly management accounts
Budgeting
Cash Flow
Prepare Year End accounts to Trial Balance
CRO Returns
Accounts migration
This involves the calculation of costs involved in a job. Starting a new project or Job is often a pressure point in a business. If it is not handled correctly it can be a drain instead of an income source. So it is important plan and cost a project correctly and maintain ongoing monitoring once it starts. Having access to up to date financial reports can help a business identify which projects are performing well and most importantly which ones are not.
What I can offer here is focused cost accounting, which would include:
Project Costing
Project Analyses
Budget preparation
Budget V Actual comparisons.
Financial reporting to a specific time period
Making sure your payroll, tax filings are processed accurately and on time shouldn't be a major effort for your business. I provide a service to assist business owners do just that.
Services Offered
Process your payroll Weekly, fortnightly, Monthly or combinations of same.
Supply Payslips either printed or emailed to Employees.
Process Employees starting or leaving.
File all returns including P35.
Provide detailed payroll reports.
Handle all queries from employees regarding tax enquires.
Advantages
Cost Effective
Easy to understand, up front pricing with no hidden fees.
Cutting edge software offers clients multiple processing options and management reports.
Cuts down on Paper work you have to file.
Lets you spend more time on your business and less time managing your payroll.
Piece of Mind
Assures compliance with the latest payroll changes
All year-end tax filing documentation handled promptly, saving you time and risk of errors.
Puts payroll in the hands of experts.
Get In Touch
Contact Details
Cathal Galligan
Ardskeagh Mor
Corofin
Tuam
Co Galway
P: 0868252819
E: info@cathalgalligan.ie